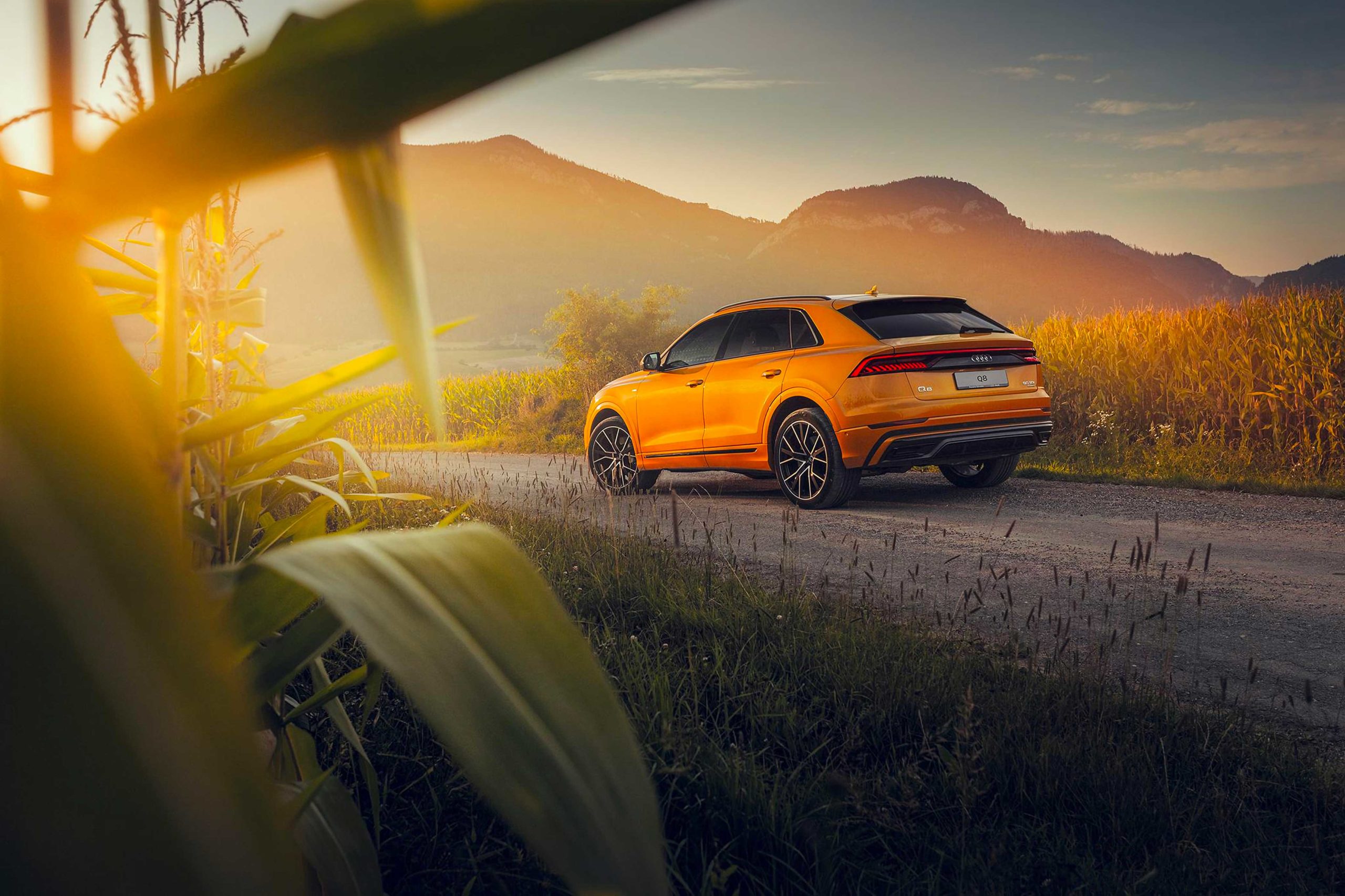 Upgrade yourself!
There must be a better second-hand deal: treat yourself to the car you deserve!
Thanks to car importation, options are no longer options but your future criteria?
Car broker – Specialist in importing vehicles from Germany and Europe – Used & New
Vehicle importation from Germany and Europe
We import vehicles of all brands and models. Find your vehicle in less than 15 days.
Because being demanding should not be an option, we only work with certified dealerships and carefully selected private individuals, thanks to our offices located in France and Germany. Find our used cars from Germany, but also from Belgium, Austria, the Netherlands or Spain, for even more choice !
Find your vehicle
You can make your request for used or new vehicles via our request form or by contacting our team of experts by telephone.
Our team studies your expectations
Our advisers refine your search criteria with you
We determine together which offers to contact
We contact the seller and come back to you with all the details of the vehicle (history, condition, guarantees)
Finding your vehicle is completely free of charge, we only charge for our advice at the time of purchase.
Vehicle check
Following the selection of your vehicle, our team of experts will come back to you with all the details you need: the vehicle's maintenance history, previous ownership, interior condition, exterior condition, condition of consumables (tyres and brakes), warranties offered, negotiations obtained, any defects found, but also a detailed report. Our team of car experts will then give you their advice: should you buy it or not?
Order and payment
To complete the import of your vehicle from Germany or Europe, we need your identity card or passport and proof of address. We will then send you the order form from the garage, which we will translate into English. Then you only have to pay for the garage and the service separately.
Administrative formalities and provisional registration
Because administrative formalities should not be a hindrance to the purchase of your dream car, we take care of the formalities. Your vehicle will receive a provisional registration in France, valid for 4 months. Together we will determine the delivery or collection date of the vehicle imported from Germany or Europe.
Delivery at the border or to your home
Depending on your choice, your vehicle is delivered to the border or directly to your home with its provisional registration from its country of origin.
Our latest imported vehicles
Express your search
Detail your research and your desires. This information will allow us to give you the best advice.
They talk about us
Since 2016, our expertise in importing vehicles from Germany and Europe has been the talk of the town. Already winners of the "Auto Motorcycle Awards" in 2009, we have not finished upgrading you!
CONSULT OUR FAQ
Our customers who chose to upgrade themselves

Un immense merci à Thibault, Mr Brunet, ainsi qu'à toute l'équipe pour votre professionnalisme ! Vous nous avez accompagnés (avant, pendant et après l'achat), rassurés et convaincus, de ramener pas une, mais deux belles citadines sportives d'Allemagne : une magnifique Ford Fiesta ST ainsi qu'une très belle Polo GTI ! Nous sommes ravis de vos services ainsi que de votre réactivité ! Merci encore !

Parfait en tout point !! De bons conseils, de bonne humeur, et professionnellement irréprochable !!

Laurent Barbusse
02/11/2022
Expérience au top Mandataire à votre écoute et très professionnel Allez y les yeux fermés

Merci à AM importation , pour leurs professionnalisme ,mandataire sérieux avec une équipe présente disponible pour leurs clients . Je recommande AM importation , À très bientôt pour une nouvelle commande je suis satisfait. Merci Cyril

Très satisfait de la prestation d AM IMPORTATION, expérience à renouveler pour mon prochain véhicule. Personnel très compétent. Accueil très convivial au garage, AM IMPORTATION gère bien jusqu'à l achat et même après. Laurent

Jordane Massidda
24/10/2022
Je suivais cet importateur depuis 3 ans sur instagram. J'ai toujours eu peur des imports mais à force de voir des avis sur eux ainsi que leur renommée je suis passé à l'action. Faisant preuve d'une réactivité digne de ce nom, j'ai toujours été en contact avec la même personne, Marvin, pour ne pas le citer. Super sympa et courtois, connaissant particulièrement bien son sujet, il a été de très bon conseil tout au long de la recherche. Il a même su me ralentir sur certaines annonces, preuve si il en est que la boite est sérieuse puisque l'on paye le forfait une fois le véhicule trouvé. Une fois sur place (j'avais pris le forfait à 900e), un petit cafouillage, seulement imputable au garage, a été très rapidement et en direct géré par Marvin ainsi que son responsable allemand Moritz. Ce dernier était présent et disponible pour la traduction et la gestion de la partie allemande. Des vrais passionnés, professionnels, qui ont compris que la réussite d'une entreprise passe par la pleine satisfaction de leurs clients. Ils ont même pris la peine de me demander si la route se passait bien, si j'étais satisfait du véhicule et si j'étais bien rentré... Un grand merci à eux.

Superbe accompagnement pour l'achat de ma 1ère BMW en Allemagne. Document rapide, enquête claire, conseil précieux. Merci encore à Thibault

Véhicule utilitaire acheté en Pologne , aucun problème tout s'est très bien passé. Personnel très professionnel Je recommande très fortement AM IMPORTATION pour des achat a l'étranger. Merci beaucoup Mickael et à très bientôt pour un nouvel achat

Ludovic MENEUT
14/10/2022
Premier achat d'une voiture en provenance d'Allemagne et très satisfait de la prestation de AM Importation. Apres de longues recherches, j'ai acquis une Bmw Z4 E89 30i de 2011. Cette "mamie", au 6 cylindres magique et envoutant, est parfaitement conforme a ce qui a été dit et présenté en photos et vidéos et pour le moment aucune mauvaise surprise a déclarer. Apres une préparation cosmétique, la voiture est magnifique et ne fait pas son âge 🙂 Tous les papiers et l'historique du véhicule furent fourni. L'immatriculation française, définitive, c'est parfaitement bien déroulé. Un mois et demi après mon achat, je viens de recevoir ma carte grise aujourd'hui 🙂 Bref, une importation sans souci ! Le reste, ce n'est que du plaisir… Tres bon contact, conseils et accompagnement dans mon projet, de la part de Mr Eymard, merci a lui. Bref, je vous recommande vivement ce professionnel.
Expert Automotive Advisor
Certified dealerships and mileage
Free searches
Management of administrative formalities
Delivery within 15 days
Offices in France and Germany
Import from 12 European countries
Expert Automotive Advisor
Certified dealerships and mileage
Free searches
Management of administrative formalities
Delivery within 15 days
Offices in France and Germany
Import from 12 European countries