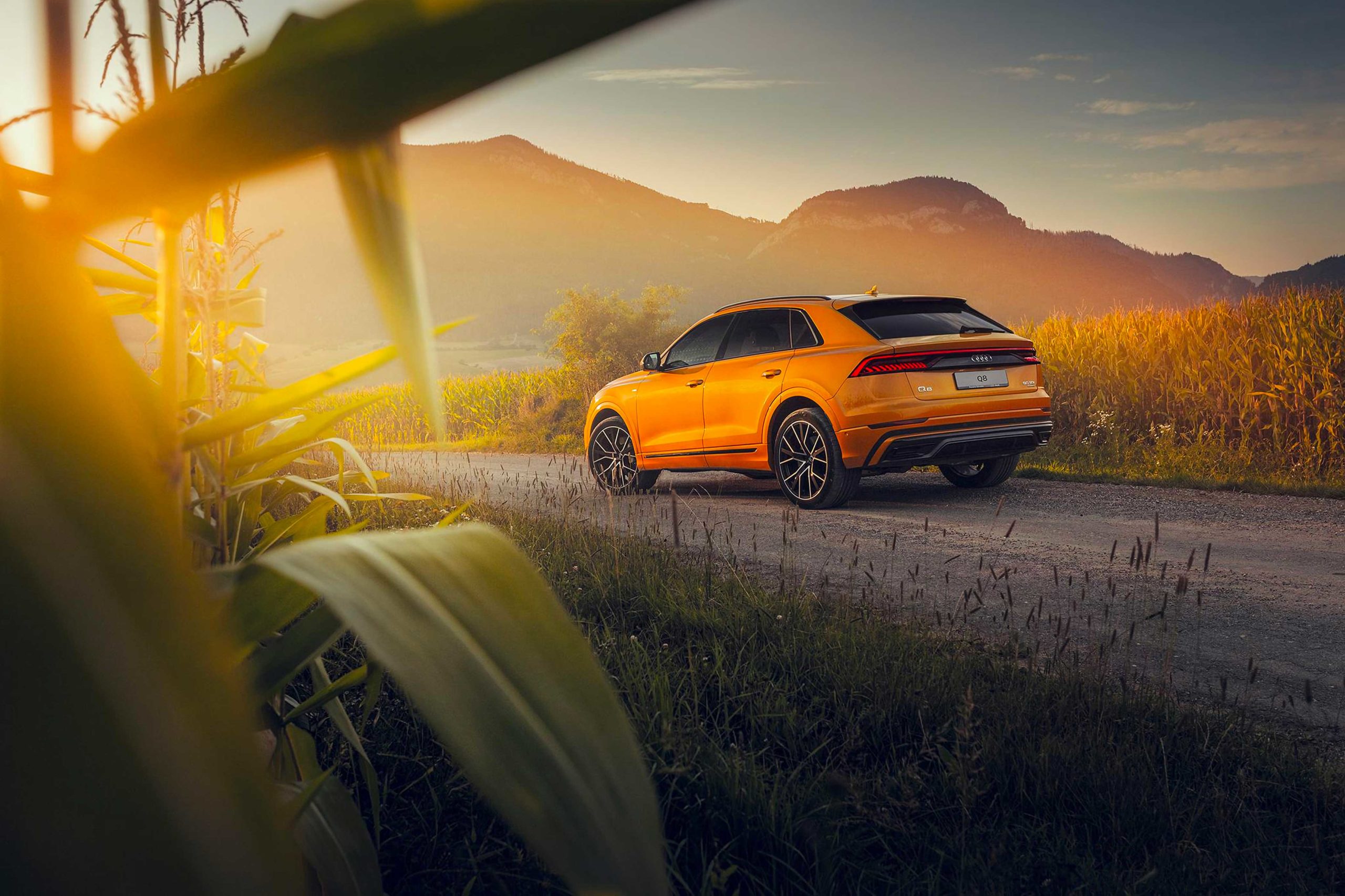 Upgrade yourself!
There must be a better second-hand deal: treat yourself to the car you deserve!
Thanks to car importation, options are no longer options but your future criteria?
Car broker – Specialist in importing vehicles from Germany and Europe – Used & New
Vehicle importation from Germany and Europe
We import vehicles of all brands and models. Find your vehicle in less than 15 days.
Because being demanding should not be an option, we only work with certified dealerships and carefully selected private individuals, thanks to our offices located in France and Germany. Find our used cars from Germany, but also from Belgium, Austria, the Netherlands or Spain, for even more choice !
Find your vehicle
You can make your request for used or new vehicles via our request form or by contacting our team of experts by telephone.
Our team studies your expectations
Our advisers refine your search criteria with you
We determine together which offers to contact
We contact the seller and come back to you with all the details of the vehicle (history, condition, guarantees)
Finding your vehicle is completely free of charge, we only charge for our advice at the time of purchase.
Vehicle check
Following the selection of your vehicle, our team of experts will come back to you with all the details you need: the vehicle's maintenance history, previous ownership, interior condition, exterior condition, condition of consumables (tyres and brakes), warranties offered, negotiations obtained, any defects found, but also a detailed report. Our team of car experts will then give you their advice: should you buy it or not?
Order and payment
To complete the import of your vehicle from Germany or Europe, we need your identity card or passport and proof of address. We will then send you the order form from the garage, which we will translate into English. Then you only have to pay for the garage and the service separately.
Administrative formalities and provisional registration
Because administrative formalities should not be a hindrance to the purchase of your dream car, we take care of the formalities. Your vehicle will receive a provisional registration in France, valid for 4 months. Together we will determine the delivery or collection date of the vehicle imported from Germany or Europe.
Delivery at the border or to your home
Depending on your choice, your vehicle is delivered to the border or directly to your home with its provisional registration from its country of origin.
Our latest imported vehicles
Express your search
Detail your research and your desires. This information will allow us to give you the best advice.
They talk about us
Since 2016, our expertise in importing vehicles from Germany and Europe has been the talk of the town. Already winners of the "Auto Motorcycle Awards" in 2009, we have not finished upgrading you!
CONSULT OUR FAQ
Our customers who chose to upgrade themselves

Dylan Fernandes
23/02/2023
Très satisfait de mon achat chez AM Importation. J'ai fait importer une BMW 120d de 2013 et le véhicule est conforme à ce qui était annoncé. L'importation se déroule en plusieurs étapes et nous sommes accompagnés à chacune d'entres elles. Monsieur Rozé a été très efficace et s'est montré à l'écoute de mes demandes. Dans tous les cas, je referai appel à cette société lorsque je ferai importer mon prochain véhicule. Je recommande donc sans hésiter !

Titouan Hebert
16/02/2023
2 imports réalisés avec AM IMPORTATION qui est un courtier de confiance et très professionnel. Vous pouvez y aller les yeux fermés. C'est la garantie d'un import réussi!

Joffrey Boniface
14/02/2023
Merci beaucoup à Anthony et l'équipe d'AM Importations pour l'accompagnement de l'achat de ma nouvelle BMW en Allemagne pour ma première importation avec un suivi irréprochable de toutes les étapes et toutes les réponses à mes questions. Merci encore !

Benjamin Coeurdoux
12/02/2023
C'est mon 1er achat en importation, j'avais des doutes et des réticences (est-ce une arnaque, une vraie société, comment ça ce passe, comment faire les documents,...) Toutes mes questions, interrogations et doutes on étaient levés grâce à l'équipe AM Importation. Des interlocuteurs que se soit du côté français ou allemand professionnels, réactifs et à l'écoute 👏🏻 un vrai service client. Un grand merci a Anthony. Les démarches ont était claires, rapides et concises. Plusieurs pack (administratifs et ou logistiques) sont proposés. J'ai pu donc acheté mon véhicule en toute confiance et en connaissance. Je ne regrette absolument pas. Je recommande très vivement ! Encore félicitations à l'équipe AM Importation.

Je recommande vivement, avec eux c'est plus facile d'importer une voiture et vous auriez la garantie que le véhicule et conforme et ils facilitent l'échange avec le vendeur, très belle expérience je pense que ça ne va pas être la dernière Un grand Merci à Adrien

Un grand merci à AM Importation! et plus particulièrement à Cyril et Marvin pour les réponses précises et la mise en confiance face à l'achat de ma Audi A3 e-tron, Une belle équipe avec un réactivité qui permet une fluidité face à l'achat à l'étranger qui peut faire peur. Tout c'est bien passer j'ai pris le pack Gestion j'ai été conseiller par Cyril pour mon voyage tout c'est bien passé . Merci encore à vous M.DESCOLAS .

Allez y les yeux fermés. Vous êtes en présence d'experts. Nous venons de récupérer un magnifique Audi hier à un prix défiant toutes concurrences et que vous ne trouverez jamais, pour ce genre de véhicule, en France. Merci Cyril et Mickaël pour votre accompagnement tout au long du processus

Adrien Pertinant
02/02/2023
Importation d'une Audi (en Espagne!) très fluide avec Mikaël et AM Importation, je recommande!
Expert Automotive Advisor
Certified dealerships and mileage
Free searches
Management of administrative formalities
Delivery within 15 days
Offices in France and Germany
Import from 12 European countries
Expert Automotive Advisor
Certified dealerships and mileage
Free searches
Management of administrative formalities
Delivery within 15 days
Offices in France and Germany
Import from 12 European countries