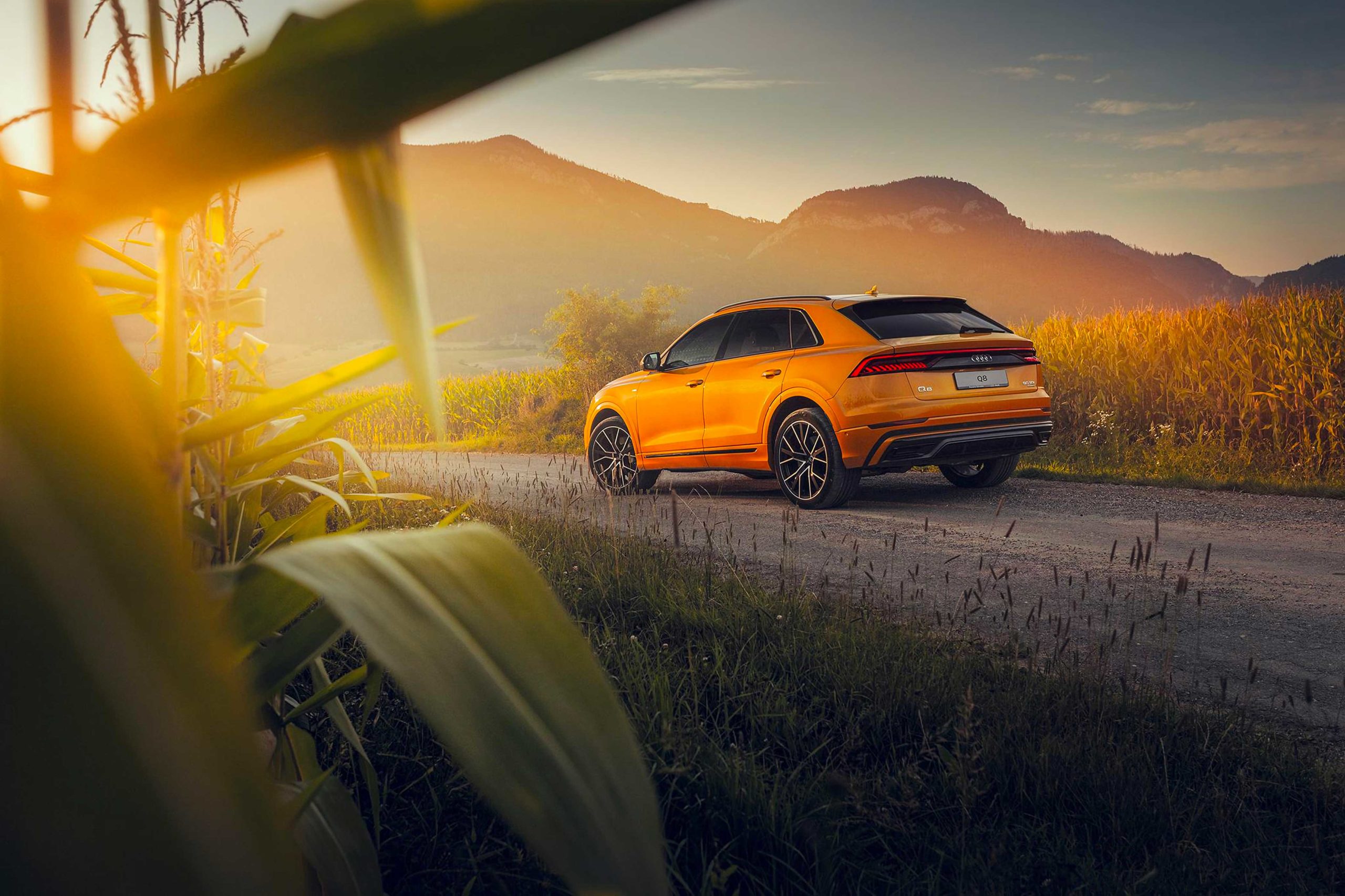 Upgrade yourself!
There must be a better second-hand deal: treat yourself to the car you deserve!
Thanks to car importation, options are no longer options but your future criteria?
Car broker – Specialist in importing vehicles from Germany and Europe – Used & New
Vehicle importation from Germany and Europe
We import vehicles of all brands and models. Find your vehicle in less than 15 days.
Because being demanding should not be an option, we only work with certified dealerships and carefully selected private individuals, thanks to our offices located in France and Germany. Find our used cars from Germany, but also from Belgium, Austria, the Netherlands or Spain, for even more choice !
Find your vehicle
You can make your request for used or new vehicles via our request form or by contacting our team of experts by telephone.
Our team studies your expectations
Our advisers refine your search criteria with you
We determine together which offers to contact
We contact the seller and come back to you with all the details of the vehicle (history, condition, guarantees)
Finding your vehicle is completely free of charge, we only charge for our advice at the time of purchase.
Vehicle check
Following the selection of your vehicle, our team of experts will come back to you with all the details you need: the vehicle's maintenance history, previous ownership, interior condition, exterior condition, condition of consumables (tyres and brakes), warranties offered, negotiations obtained, any defects found, but also a detailed report. Our team of car experts will then give you their advice: should you buy it or not?
Order and payment
To complete the import of your vehicle from Germany or Europe, we need your identity card or passport and proof of address. We will then send you the order form from the garage, which we will translate into English. Then you only have to pay for the garage and the service separately.
Administrative formalities and provisional registration
Because administrative formalities should not be a hindrance to the purchase of your dream car, we take care of the formalities. Your vehicle will receive a provisional registration in France, valid for 4 months. Together we will determine the delivery or collection date of the vehicle imported from Germany or Europe.
Delivery at the border or to your home
Depending on your choice, your vehicle is delivered to the border or directly to your home with its provisional registration from its country of origin.
Our latest imported vehicles
Express your search
Detail your research and your desires. This information will allow us to give you the best advice.
They talk about us
Since 2016, our expertise in importing vehicles from Germany and Europe has been the talk of the town. Already winners of the "Auto Motorcycle Awards" in 2009, we have not finished upgrading you!
CONSULT OUR FAQ
Our customers who chose to upgrade themselves
Merci À toute l'équipe AM importation pour ma golf GTI arrivée à Brest à bon port 😉 Super équipe Professionnelle ! Charles morhardt
Augustin "DrGus" Decroix
06/03/2022
Souhaitant acheter un Porsche Macan V6 essence, je me suis vite rendu compte que l'offre était plus diversifiée en Allemagne... N'ayant jamais importé de véhicule de l'étranger, j'ai donc cherché un importateur, malheureusement beaucoup semblent peu recommandables ou n'inspirent pas confiance (pas de véritables locaux professionnels, pas de mention des CGV ou des mentions légales sur le site web...). Je me suis dirigé vers AM importation après avoir vu leurs vidéos sur YouTube ; dans un milieu ou ils semblent y avoir pas mal d'arnaqueurs/de sociétés fantômes, cela rassure de voir le visage des dirigeants, leurs locaux ; de plus il y a eu un reportage du magazine Auto Moto sur cette entreprise ! Donc je me suis lancé. Et je n'ai pas été déçu. Monsieur Moretto m'a aidé dans mon choix (et seul j'aurais pu faire une bêtise...), au final j'ai trouvé mon modèle dans une concession Porsche officielle. Au niveau administratif, tout s'est bien déroulé, AM Importation s'est chargé de demander un certificat d'immatriculation provisoire, ils ont contacté le vendeur et m'ont envoyé un mail avec toutes les pièces à demander au vendeur lors du retrait du véhicule (j'ai préféré me rendre en train à la concession, ce qui revient bien moins cher qu'une livraison). Au total j'ai été en contact par mail ou téléphone avec 3 personnes d'AM Importation (dont M. Wiedemann le jour du retrait du véhicule, l'un des 2 fondateurs, dont le bureau est basé en Allemagne). Le contact fut très professionnel avec chacun d'entre eux, et réactif, rien à redire dessus. Les tarifs me semblent raccord avec ce que j'avais pu voir chez la concurrence. Bref, à l'avenir si je décide de réimporter un véhicule, je n'hésiterais pas à me rediriger vers eux.
Je recommande AM importation les yeux fermés !! Je suis passé par eux pour l'achat d'une Megane 3 estate GT. Un suivi très sérieux, répondent à la moindre interrogation, sont présents du début jusqu'au bout des démarches ! Mention spéciale pour Monsieur Eymard qui a suivi mon dossier et pris soin d'être avec moi tout au long de la recherche jusqu'à l'achat final et à été vraiment super 👍
anthony wieczorek
11/02/2022
C'est mon premier import et je suis ravi d'être tombé sur eux. Je recommande sans hésitation AM Importation. Les personnes qui y travaillent sont très professionnels, sympathiques et connaissent leurs sujets. Je remercie Monsieur Moretto pour sont accompagnement avant, pendant et après l'achat.
Très sympa Suivi des clients, confiance installée
Matthieu Mével
09/02/2022
Premier achat d'un véhicule auprès d'AM Importation et je ne regrette absolument pas mon choix. Joignable très facilement, de bons conseils et un accompagnement tout au long de la recherche. Je ne peux que recommander cet importateur.
Valentin Hernandez
08/02/2022
Je viens d'acquérir une Golf. Rien à dire, les prestations sont superbes. Thibault Roullet m'a tout de suite rassuré. Il s'est rendu disponible dès la moindre question. Très transparent vis-à-vis du choix des véhicules. Je vous recommande AM Imporation les yeux fermés !
Matthias Laurent
01/02/2022
Merci beaucoup à AM IMPORTATION, en particulier à Adrien et Valentin qui ont su nous accompagner tout au long de l'achat du véhicule. Rapide et à l'écoute de leurs clients, nous sommes vraiment satisfait de leurs services. On recommande.
Mille merci pour l'accompagnement de mon importation, qui ses déroulé à merveille grâce à votre équipe 5 mois plus tard toujours aucun défaut, la voiture est parfaite ! Merci à Maxime pour sa patiente, il me reconnaîtra 😅 😂😂
Expert Automotive Advisor
Certified dealerships and mileage
Free searches
Offices in France and Germany
Delivery within 15 days
Management of administrative formalities