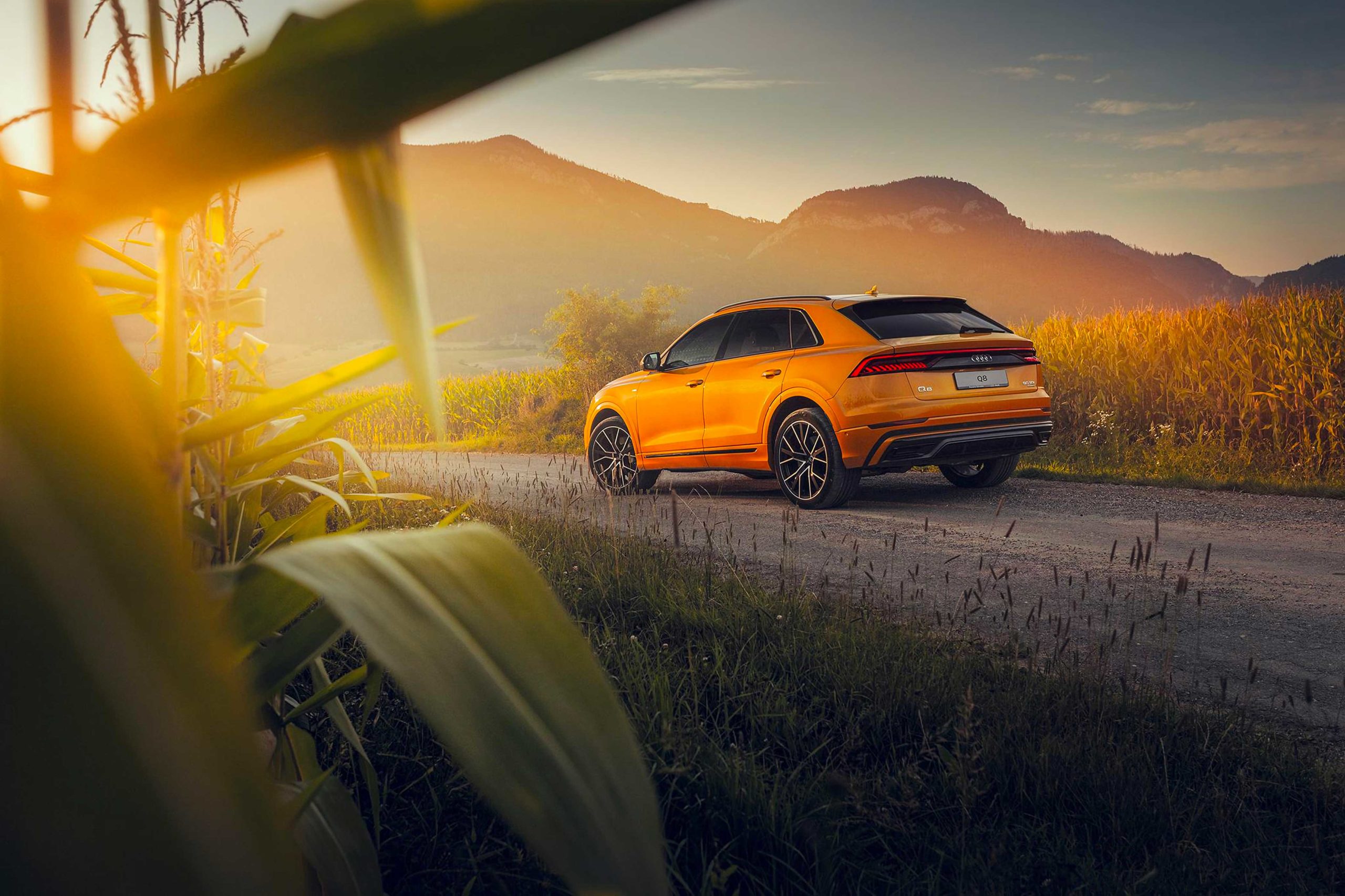 Upgrade yourself!
There must be a better second-hand deal: treat yourself to the car you deserve!
Thanks to car importation, options are no longer options but your future criteria?
Car broker – Specialist in importing vehicles from Germany and Europe – Used & New
Vehicle importation from Germany and Europe
We import vehicles of all brands and models. Find your vehicle in less than 15 days.
Because being demanding should not be an option, we only work with certified dealerships and carefully selected private individuals, thanks to our offices located in France and Germany. Find our used cars from Germany, but also from Belgium, Austria, the Netherlands or Spain, for even more choice !
Find your vehicle
You can make your request for used or new vehicles via our request form or by contacting our team of experts by telephone.
Our team studies your expectations
Our advisers refine your search criteria with you
We determine together which offers to contact
We contact the seller and come back to you with all the details of the vehicle (history, condition, guarantees)
Finding your vehicle is completely free of charge, we only charge for our advice at the time of purchase.
Vehicle check
Following the selection of your vehicle, our team of experts will come back to you with all the details you need: the vehicle's maintenance history, previous ownership, interior condition, exterior condition, condition of consumables (tyres and brakes), warranties offered, negotiations obtained, any defects found, but also a detailed report. Our team of car experts will then give you their advice: should you buy it or not?
Order and payment
To complete the import of your vehicle from Germany or Europe, we need your identity card or passport and proof of address. We will then send you the order form from the garage, which we will translate into English. Then you only have to pay for the garage and the service separately.
Administrative formalities and provisional registration
Because administrative formalities should not be a hindrance to the purchase of your dream car, we take care of the formalities. Your vehicle will receive a provisional registration in France, valid for 4 months. Together we will determine the delivery or collection date of the vehicle imported from Germany or Europe.
Delivery at the border or to your home
Depending on your choice, your vehicle is delivered to the border or directly to your home with its provisional registration from its country of origin.
Our latest imported vehicles
Express your search
Detail your research and your desires. This information will allow us to give you the best advice.
They talk about us
Since 2016, our expertise in importing vehicles from Germany and Europe has been the talk of the town. Already winners of the "Auto Motorcycle Awards" in 2009, we have not finished upgrading you!
CONSULT OUR FAQ
Our customers who chose to upgrade themselves

Jonathan Corbiere
27/07/2023
Super expérience avec am importation,j'avais un peu peur avec les véhicules a l'étranger arnaque etc... Mais franchement super entreprise M.Savany a été vraiment top répond toute suite au mail super échange M.Weidemann le correspondant est là pour aider. Franchement je referai l'expérience je recommande AMimportation.

Une 1ère expérience d'importation vraiment réussie grâce à eux et particulièrement à Anthony, à qui j'ai confié mes réserves et mes doutes sur ce genre de projet. Il m'a accompagné du début à la fin en répondant à mes (nombreuses) questions... Un grand merci pour l'ensemble du service! J'ai réceptionné ma BMW 420i GC au dépôt de Rouffach sans problème. D'ailleurs leur transporteur aussi mérite des éloges. Je pense que je renouvellerais l'expérience...

Service au top. Il s'agissait de mon premier achat voiture et pour le coup en import. Un grand merci à Anthony pour le suivi tout au long du processus d'acquisition de ma Cupra LEON. Voiture récupérer directement au garage avec l'ensemble des informations nécessaire pour que la récupération du véhicule. Au plaisir de pouvoir retravailler avec vous plus tard 🙂

Herve Bazantay
11/07/2023
Très bon accueil et communication

Mohamed lamouchi
04/07/2023
Je met rarement un avis mais la, je voulais appuyer sur le fais que monsieur DA SILVA à été d'un professionnalisme que l'ont trouve rarement aujourd'hui, il a su répondre et me guider sur mon projet d'achat de ma futur voiture ainsi que sur tout le processus. Je tiens à souligner qu'il a été d'une rapidité et d'une efficacité malgré mes appels et mes messages en dehors des horaires de travail Merci encore a Mr DA SILVA Je recommande fortement

bonjour a tous je viens d'acquérir un superbe véhicule via l'intermédiaire Am importation au débuts jetais retissent car acheter via internet par un prestataire que vous ne rencontrer pas cela est pas évident mais au final superbe surprise la société Am importation existe vraiment des commerciaux formidable ils font tout pour vous sentir bien et en confiance pour votre achat je remercie donc toute la société même la société ou jai récupérer le véhicule très très propre cool et bien sur un grand merci a Mr Anthony Sylva ou je les bombarder de question mais il est toujours rester courtois et bravo et merci a une prochaine pour un nouveaux véhicule

Merci Kévin pour tout

AM Importation m'a donné toutes les informations me permettant de faire un choix éclairé concernant mon véhicule. Leur assistance m'a été précieuse jusqu'à la récupération de celui-ci, et leur suivi continu sur l'aide pour l'administratif relatif à la carte grise. C'est donc une prestation complète et parfaite pour moi. Un grand merci!

Jeremy Lecouvez
11/06/2023
J attendais ma carte grise réalisée pour poster mon message. Merci à AM importation et spécialement à Mickaël. J ai fait appel à AM importation et je ne regrette pas. Si je devais recommencer, je le ferais. J ai réalisé une superbe belle affaire pour une Audi A5 de 2 ans. Faire appel à AM importation m a permis d être rassuré tant sur le côté des informations sur le véhicule que tant sur le côté paiement. Un grand merci à vous. Je le referai sans hésiter. Mr Lecouvez Jeremy
Expert Automotive Advisor
Certified dealerships and mileage
Free searches
Management of administrative formalities
Delivery within 15 days
Offices in France and Germany
Import from 12 European countries
Expert Automotive Advisor
Certified dealerships and mileage
Free searches
Management of administrative formalities
Delivery within 15 days
Offices in France and Germany
Import from 12 European countries